Chuck is available for gigs: Club Dates - Hotel Lounges - Assisted Living Facilities - Birthday Parties & more!
Contact Chuck about your event
email: schumacherchuck@gmail.com
Interesting stuff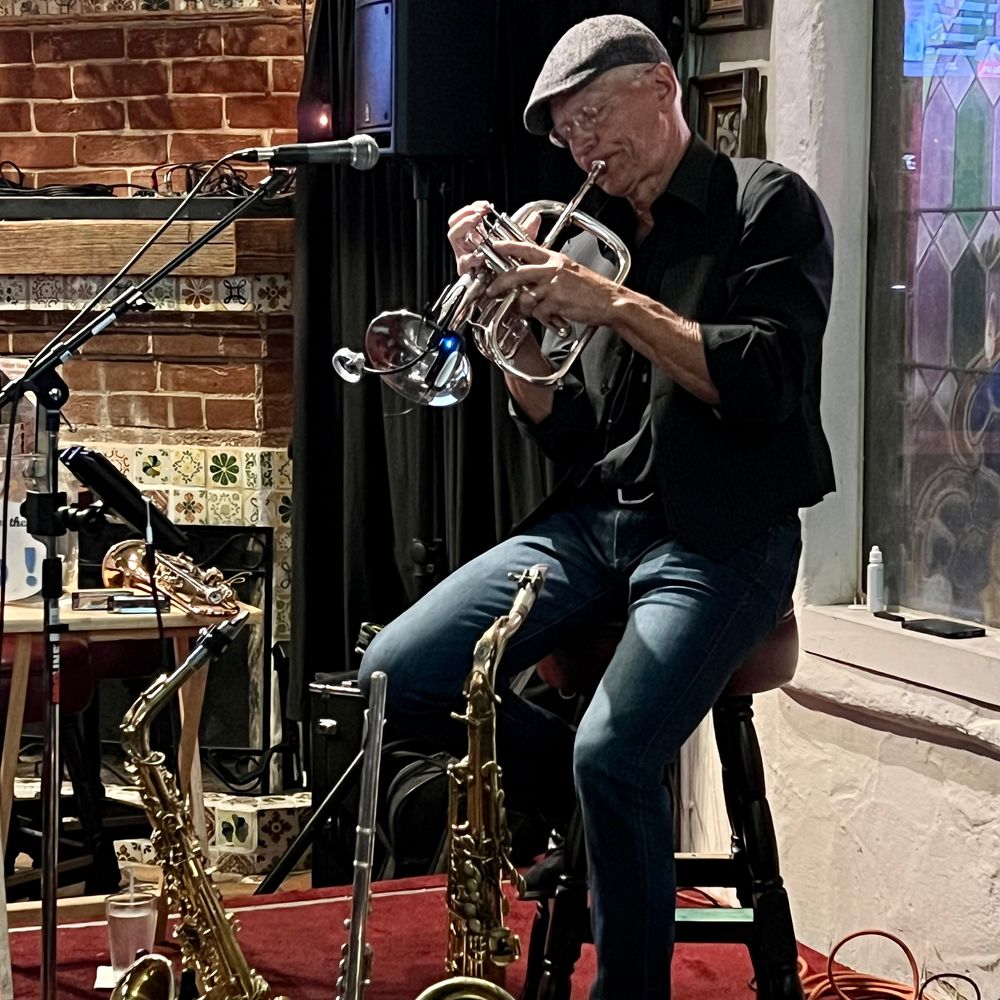 Get to know Chuck
Chuck's solo performances are a history of his long career in the music business. A multi-instrumentalist, vocalist and recording artist, Chuck's set list includes the hit songs of many of the artists he performed with through the years.
Fluent on several instruments, Chuck seamlessly transitions between Tenor sax, Alto sax, Trumpet, Flugelhorn, Flute and harmonica while playing and singing all styles of music.
A seasoned entertainer as well, Chuck can read a crowd and deliver just what is needed, whether it be interesting anecdotes from his long and interesting career in music, or just the right tune.
More interesting stuff
When not performing as a solo artist in the South Bay and other parts of Los Angeles, Chuck continues to lead and tour with one of Nashville's longest running groups, The Beaker Street Blues Band.  beakerstreetbluesband.com
SOME OF THE ARTISTS CHUCK HAS PERFORMED WITH OVER THE YEARS INCLUDE:
Johnny Lee (Hey Bartender, Urban Cowboy) 

 Mary Wilson (Supremes) 

 Michael McDonald 

 Bill Champlain (Chicago) 

 Will Champlain (The Voice) 

 Clint Black 

 Steve Wariner 

 The Coasters 

 The Drifters 

 Mick Ralphs & Simon Kirk/Bad Company
 Al Wilson (Show & Tell) 

 Dobie Gray (Drift Away) 

 Bruce Channel (Hey Baby) 

 The Gatlin Brothers 

 Charlie Pride 

 Jim Ed Brown 

 T. Graham Brown 

 Albert Lee 

 Gene Hughes/Casinos (Then You Can Tell Me Goodbye) 

 Dennis Yost/Classics Four (Stormy, Spooky) 
 Bowser/Sha Na Na 

 Len Berry (1,2,3) 

 Jay & the Techniques (Apples, Peaches, Pumpkin Pie) 

 Buzz Cason (Soldier of Love) 

 Dickie Lee (Patches) 

 Sandy Posey (I Will Follow Him) 

 Pat Upton (More Today Than Yesterday) 

 Dee Dee Sharp (Mash Potato Time) 

 Billy Joe Royal (Down In the Boon Docks) 

 Jimmy Clanton (Sugar Shack) 
 Frankie Ford (Sea Cruise) 

 The Diamonds (Little Darlin') 

 Jewel Akins (Birds & the Bees) 

 Maurice Williams (Stay) 

 The Ronettes (Be My Baby) 

 Jimmy Clanton (Venus in Blue Jeans) 

 Gary Talley/The Boxtops (The Letter) 

 Ketty Lester (Love Letters) 

 Ray Peterson (The Wonder of You) 

 Ronny & The Daytona's (Little GTO) 

 Archie Bell (Tighten Up) 

 Steve Cropper